Coffee Table / Toy Box / Entertainment Unit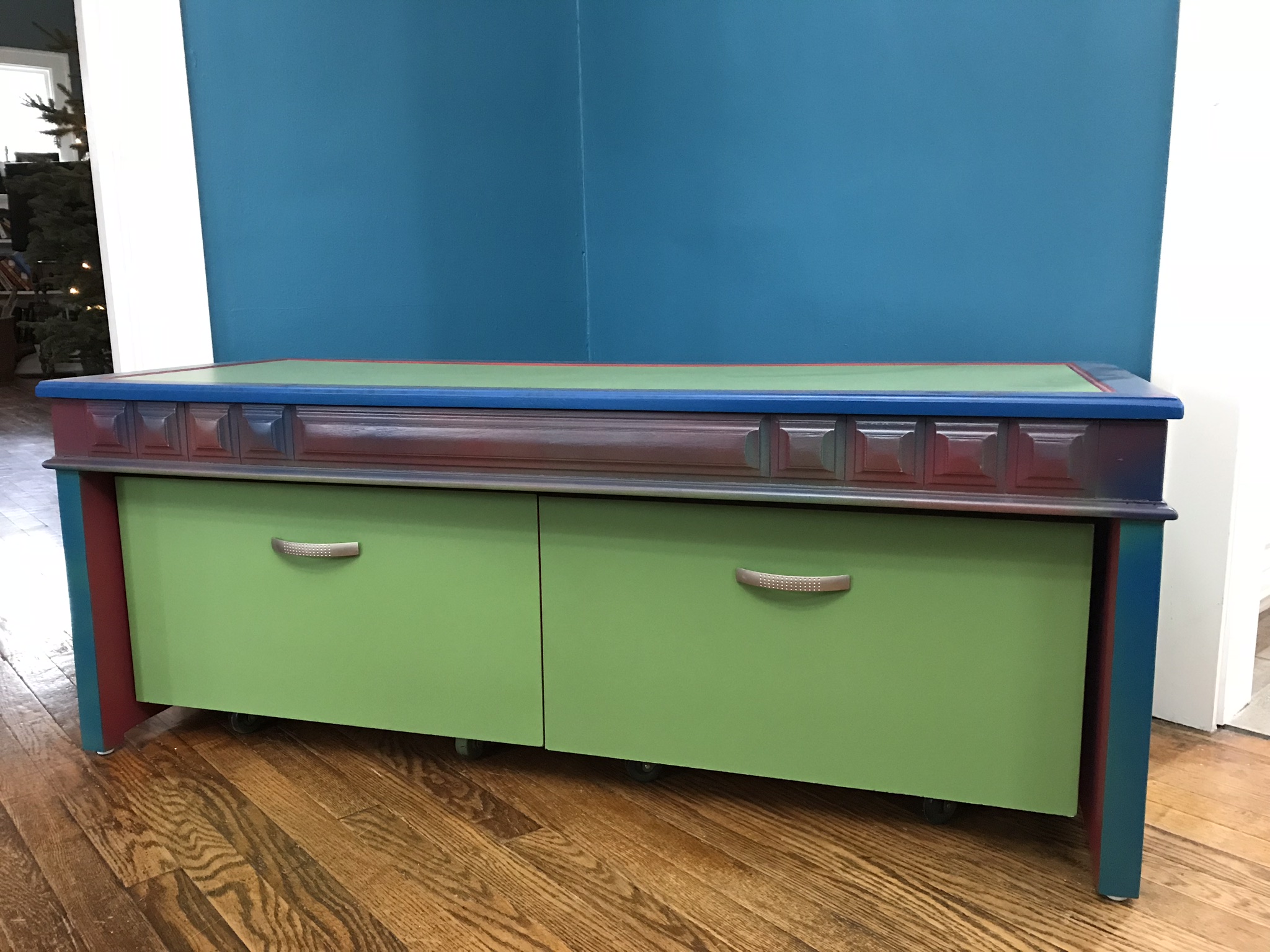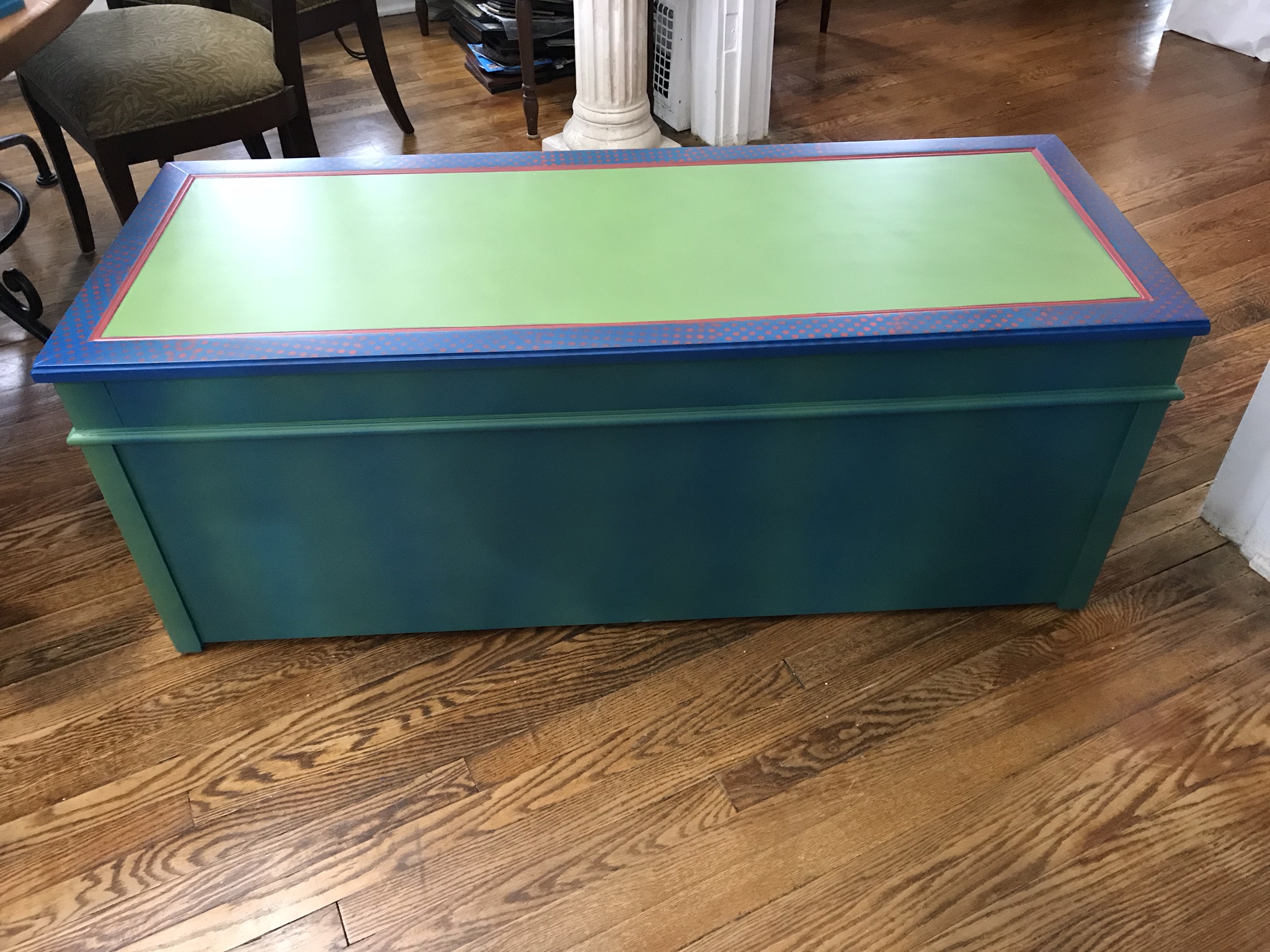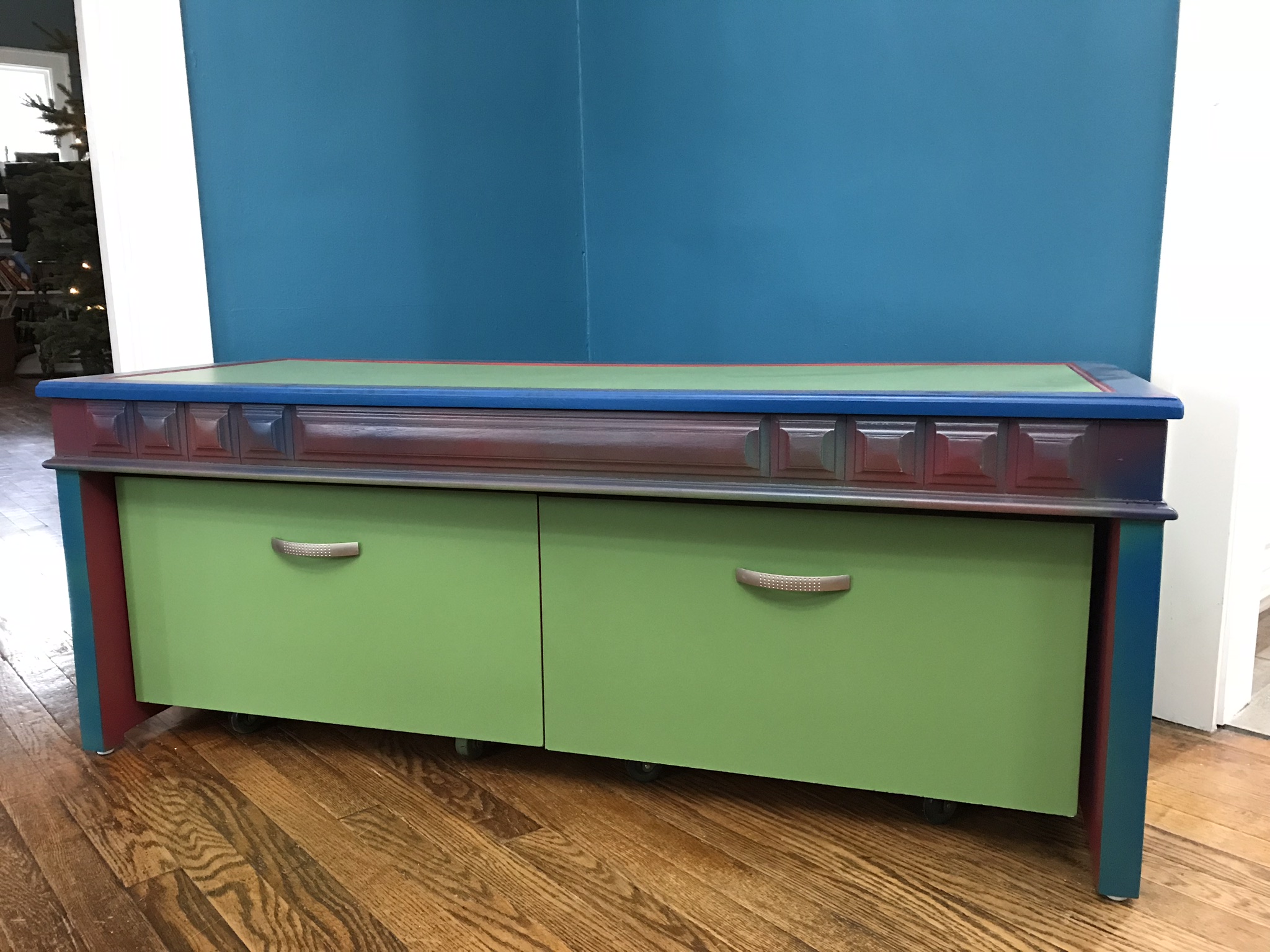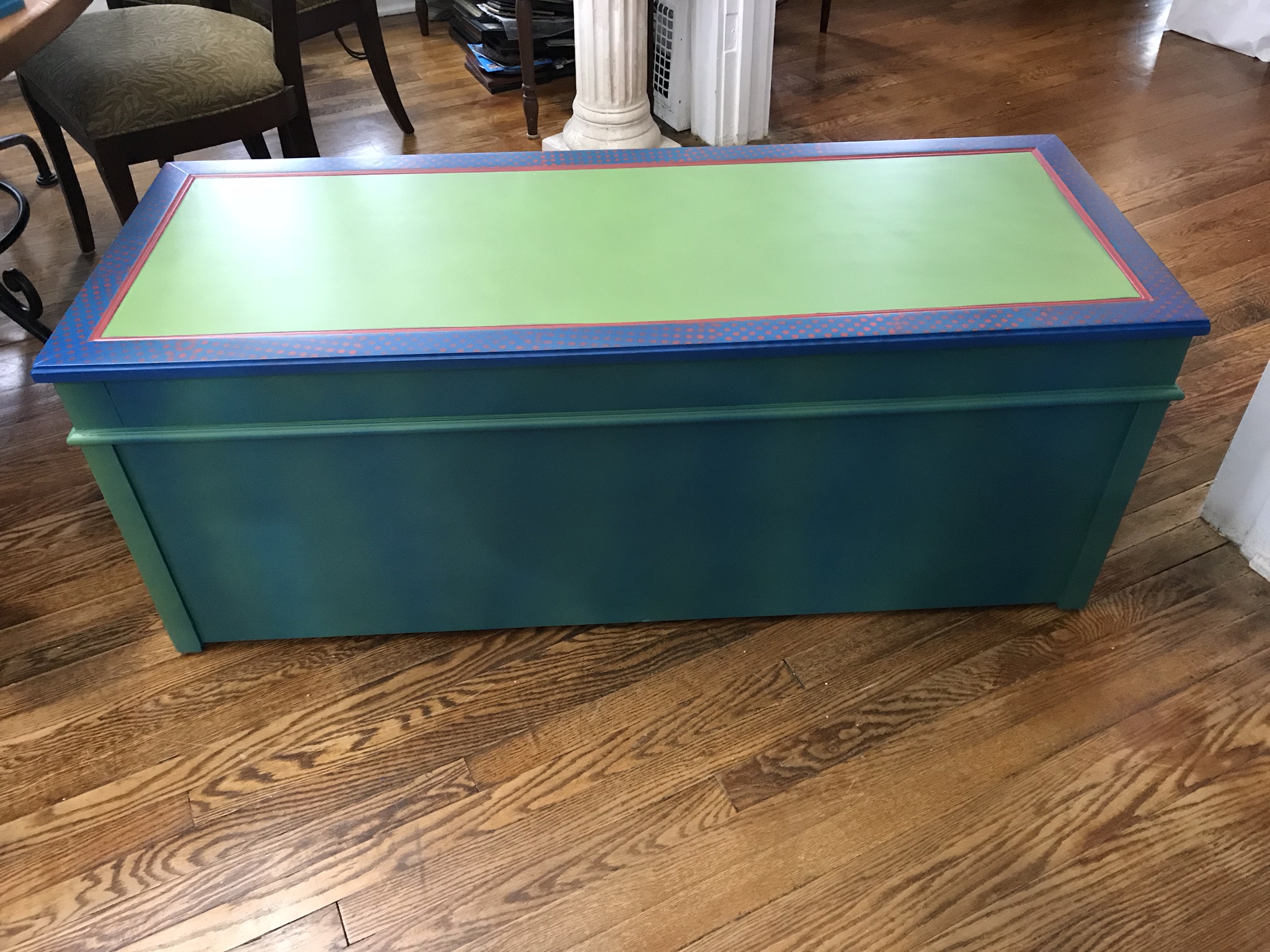 Coffee Table / Toy Box / Entertainment Unit
This multi-use piece of furniture is constructed with solid wood and painted in hues of blues, greens and reds.
Two large bins ( 22" wide X 16" deep X 10" high) are great for storing toys, DVDs, gaming equipment, books, blankets, etc. and are constructed with 4 casters each for mobility to other areas of the room.
The size, 52" wide X 20" deep X 20 1/2" high can be used as a coffee table near the sofa, an entertainment unit against the wall or toy box with plenty of surface space for legos, trains, cars and art projects!
The artistic painting technique will make a unique "fun and flirtatious" statement in your family room that appeals to both kids and adults! And it will be a great conversation piece!
Free Delivery in Erie, PA area
Contact us for shipping / delivery cost for all other locations
Can be repainted in colors of your choice for an additional $25 per color and personalized for an additional $15.